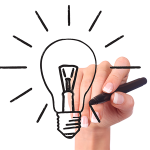 ISA Software's goal is a pragmatic approach to providing successful solutions
We're focused on providing the best user experience possible. Whether we're designing a new product from scratch or a new tweak or feature to one of our existing products, we take great care to ensure that they will ultimately serve you, rather than our own internal goal, or bottom line. Focus on the user and all else will follow.
The ability of our staff to rapidly comprehend users' needs allows us to offer unique solutions no other company can; pragmatic, tailored problem solving that resulted in fast delivery of targeted results.
In pursuit of its global mission, ISA Software will:
Promote open and honest coalition where partners can exchange technology and combine know-how
Provide education, training and information on techniques and developments in a rapidly changing industry
Develop and nurture a thriving online community to promote innovative, unbiased and high-quality sources of simulation modelling information
Stimulate intellectual growth through open information and discourse by fostering a climate through the web where diversity of thought and expression are actively encouraged.
ISA Software is a fully independent software development company that is committed to:
Increasing the value and understanding of simulation
Improving the ease through which simulation models can be used
Reducing the cost of simulation modelling for the end user
Supporting stakeholders across the globe through the availability of our key competences.
Through a combination of a dedicated work ethic and desire to have fun, ISA Software actively encourages our members to be:
Creative and fun loving
Relaxed and happy in our unique work environment
Interested in the world beyond our focused domain
Laid back and respectful
And above all, inventive and innovative
At ISA Software our members are our primary resource.